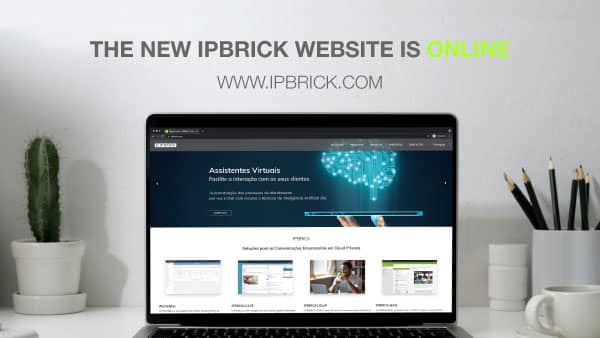 IPBRICK has a renewed Website
IPBRICK has a renewed Website, simpler and easier to navigate. Visit us at www.ipbrick.com.
Today we launched the new IPBRICK website. One more step towards improving communication between the brand and everyone who "searches" us. We want you to provide a great browsing experience, whether from your computer or any mobile device.
What has changed on the IPBRICK website?
With a renewed image, the new IPBRICK website aims to provide a positive user experience. With an intuitive and easy-to-use navigation menu, we belive that it is now much easier to find all the information you are looking for about our Solutions for Corporate Communications.
Your feedback is welcomed! Continue to follow IPBRICK on Social Networks.