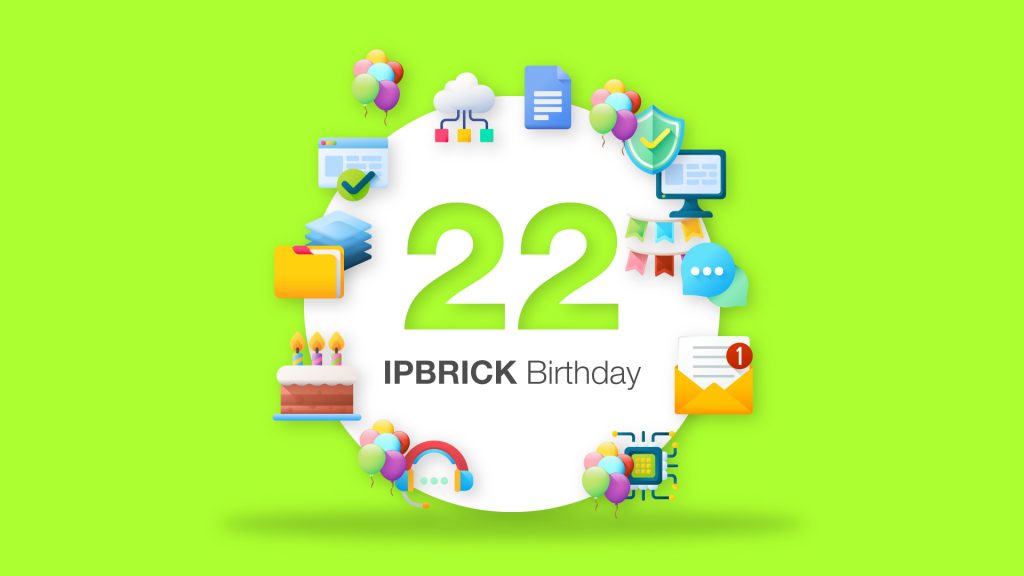 22 years of IPBRICK!
To Partners, Customers and Friends of the IPBRICK Brand, we are grateful for your support and for being our motivation in this journey!
As we celebrate another anniversary, we also make a brief retrospective. Even though it was another year full of challenges, for IPBRICK it was also a year that brought a huge technological evolution to its Corporate Communication Solutions.
Versions 7.0 of IPBRICK and iPortalDoc, the Document and Processes Management Solution, were released. The Digital Workspace, IPBRICK.CAFE, was redesigned. And a new Voice and Chatbot Solution, that can be integrated with iPortalDoc, was also released.
It is thanks to you, and for you, that we remain committed to the development of solutions that aim to make a difference in Corporate Communications.